What's Next?
Next in Nonprofits provides new social fundraising and communications ideas and consulting for nonprofit growth. Keep in touch with our free monthly newsletter – subscribe here.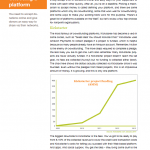 Social Fundraising changes the way we think about raising resources for charities. These tactics shift the perspective from a relationship with an institution to the reasons our people value what we do.
>>  Crowdfunding campaigns to engage new supporters as both funders and advocates.
>>  Giving-day strategies to train your supporters in reaching their networks on behalf of your mission.
>>  Conference presentations and webinars that engage partners in networking their supporters.
Social Communications to create community advocates and supporters who understand your mission and impact.
>>   Content strategy to support tangible action and measurement.
>>   Plans and implementation to help reach the right audience.
>>   Writing services including blog posts, white papers and templates.
To support your success in these tools, Next in Nonprofits also provides:
Business management to employ new tools for tracking outcomes, reducing costs and increasing revenue.
>>  Adapting business models to new opportunities for social enterprise and gifted income.
>>  Business plan development for better communication and focus on outcomes.
>>  Strategy implementation, employing the right balance of staff resources and outsourced expertise.
Training to help nonprofits embrace the benefits of new practices and how they can bring stronger results to the world.
Past presentation topics include:
>>   Crowdfunding for fun and profit
>>   Budgets and evaluation aligned for mission support
>>   Engaging corporate philanthropy
Please
contact
Steve Boland at 651-356-8896 or
Steve@NextInNonprofits.com
to see how your nonprofit organization can benefit from what is Next.