Next in Nonprofits believes charities and their missions can create more change in the world with better tools, more community support, and a commitment to genuine engagement. We focus on emerging ideas which produce results. Visit our services page to learn more about what we do, and read on to learn who does those things.
Steve Boland
, Managing Partner
[email protected]
651.356.8896
Twitter
 |
LinkedIn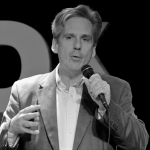 Steve Boland is a nonprofit veteran with over twenty-five years of experience helping charities grow with new ideas in fundraising and communications. He has served as executive director of Saint Paul Neighborhood Network, the Summit University Planning Council, and Greater Frogtown Community Development Corporation before founding Next in Nonprofits.
Steve has presented over 100 learning sessions on topics such as crowdfunding, engaging corporate philanthropy, and social media strategy for nonprofits. He disputes his Myers Briggs Type characterization of  "Field Marshal" as any kind of apt descriptor, as authentic leadership never comes from issuing orders.
A graduate of the University of Minnesota Twin Cities, Steve holds a Master of Nonprofit Management from Hamline University, is an alumnus of the Shannon Leadership Institute, and serves on the Board of Directors for Outfront Minnesota. Steve is an adjunct instructor at Hamline University in Development and Fundraising.
Shannon Forney, 
Creative Consultant
[email protected]
651.395.7377
Twitter
|
LinkedIn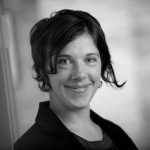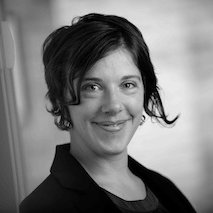 Shannon Forney is a Twin Cities creative consultant working at the intersection of creativity, entrepreneurialism, and social engagement.  Shannon advised arts organizations for 6 years at the Metropolitan Regional Arts Council (MRAC) where she was a program director for Organizational and Capital grant programs.
Shannon managed the launch of start up enterprise, Workhorse Coffee Bar in 2015, wherein she also founded The Smallest Museum in St Paul as part of the Knight Foundation's St Paul Art Challenge. She identifies as both an artist and administrator. Her Meyers Briggs Type is known as the "Champion Idealist".
A graduate of Oberlin College Shannon holds a Master of Nonprofit Management from Hamline University, and serves on the Board of Directors for In The Heart of the Beast Puppet Theater. She also maintains a theater practice as a Red Nose Clown.
Damon Runnals, 
Constructive Consultant
[email protected]
612.568.2228
Twitter
|
LinkedIn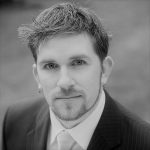 Damon Runnals is a Twin Cities consultant and entrepreneur whose Venn diagram meets at center of technology, creativity, and community. Damon is the former executive director of The Southern Theater having navigated that organization through a major financial overhaul and introducing the Twin Cities to ARTshare, the first all-access performing arts membership program.
With his wife Meaghan, Damon is the co-artisitic director of Swandive Theatre, a Minneapolis-based theatre company whose focus is on creating imaginative worlds rooted in theatrical design. Their premiere of Justin Maxwell's An Outopia for Pigeons received national acclaim in the Jan 2014 issue of American Theatre Magazine. Damon sees himself as an artist who guides other artists to achieve greatness. His Myers Briggs Type is known as "The Protagonist".
A graduate of Hartwick College in NY, Damon holds a BA in Theatre Arts. The father of two little girls (ages three and one) he is applying all his administration skills to new position of "parent".
Jarvis, Senior Executive Vice President of Morale and Employee Wellness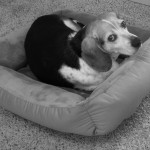 Jarvis joined our team in 2016, from a shelter in Ohio and without the extensive resume he most certainly has earned. His work involves ensuring employee movement breaks, and generally being a joyful presence everywhere he goes. Jarvis has thus far been uninterested in completing a Myers Briggs inventory, but those who have known him feel that Protector is his likely type.