Next in Nonprofits is available to help your organization learn about social fundraising and social content development. Please contact [email protected] or call 651-356-8896 to learn more.
May
2
Tue
Give to the Max Day 2017 – Peer support and planning

@ Good Arts Collective
May 2 @ 10:00 am – 11:30 am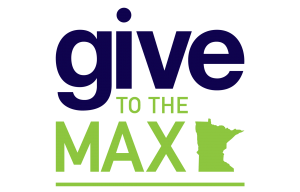 Wait – isn't Give to the Max Day in November?
Yes. Yes, it is. Time to start planning.
Give to the Max Day is a social giving day, meaning peer-supported fundraising is the best way to meet new donors and start a relationship to move them up the engagement ladder. Come join the Next in Nonprofits team for a free event to help your organization build a plan to leverage your existing champions, meet new donors, and build a relationship with them after Give to the Max Day is over.
This session will include time to create a basic work plan, including setting goals, measuring tactics, and following up with donors. Join us! The coffee, water and juice is on us. You just need to bring your passion for your mission.
Oct
13
Fri
Building your Business while Running it

@ RiverCentre
Oct 13 @ 8:00 am – 9:00 am
This session is part of the 2017 Minnesota Council of Nonprofits Annual Conference. Attendees must be registered for the conference. 
The nonprofit sector has never been under more pressure to innovate and adapt to a shifting environment. Yet current funding for innovation rarely reflects the type of capital seen in traditional VC, tech startups, or even challenges like Y-Combinator and our local MN Cup.   Join Damon Runnals, former Executive Director for the Southern Theater, as he discusses learning points from the creation of ARTshare – the Twin Cities first all access performing arts membership program. This session will look at if what it might look like if foundational support took more chances and was similar to what the  tech sector has come to expect in their innovative endeavors. This workshop will examine strategies for going without funding and explore the risks involved when launching major initiatives while still running your nonprofit. Lastly, this session will discuss what other / newer sources of revenue can be generated to support new programs.
Track: Innovation
Damon Runnals, Constructive Consultant, Next In Nonprofits, Minneapolis, MN; Jamie Schumacher, Executive Director, West Bank Business Association
Insights on Scale and Access from the Smallest Museum in St Paul

@ RiverCentre
Oct 13 @ 8:00 am – 9:00 am
This session is part of the Minnesota Council of Nonprofits. Participants must be registered for the conference to attend.
Small is mighty. The Smallest Museum in St Paul is a micro-gallery community arts project that demonstrates the principle that scaling a project to be easily do-able may likely be part of it success. Small takes less resources. It doesn't demand (much) time or money in a very demanding world. Small is a strategy that works, and still gets a big return on social good. Whether you're thinking of a pocket gallery, a micro-museum, a hyper-local youth program, a pocket park or a micro-community garden – small can be beautiful. Come reflect on how scaling your project to be small(er), may actually open access for more people to participate.
Track: Innovation
Shannon Forney, Next in Nonprofits